Head over to the Old Blue Last in London later tonight to see the final show of the year from Bedford born angular noise-punks Ice, Sea, Dead People.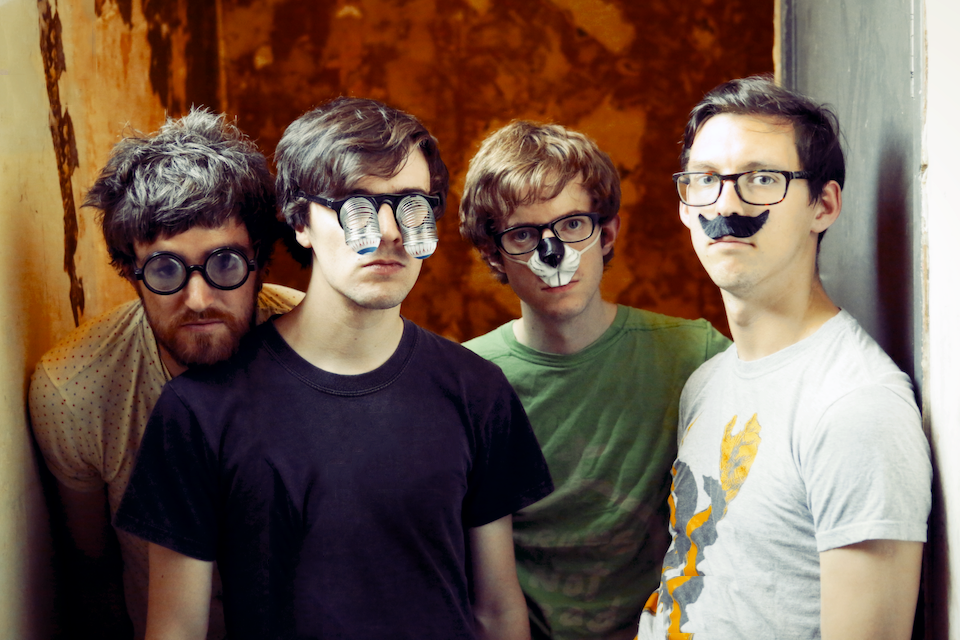 We first made them our Gig Of The Day back in April of this year, where we wrote about just how good their previous singles Ultra Silence and the playlisted You Could Be A Model were. Their debut album Teeth Union won a fair few new fans, but by the summer of 2013 they went on to reach a much wider audience with the release of their second LP If It's Broken, Break It More, via Lost Toys Records. For more information, including a video of how they made the artwork for their last 7inch release, then just click here.
Speaking to them ahead of the show tonight, we asked Ice, Sea, Dead People about their year so far, and what we can expect from them in 2014:
Our album came out on CD & digitally earlier this year, but we have some beautiful 7″ slabs of wax available from our label Lost Toys' website featuring the same songs as on the album. Actually, our CDs are only a fiver each at the moment… They double as excellent personal mirrors which will fit in all Walkmans.
We are gearing up to record our third album early next year. I'm already stretching my hand-muscles and psychologically preparing myself before I send out 500 emails for our second big, expensive, but emotionally-rewarding, European tour. So people can expect game-face and new music. Everyone loves new music.
Also, everyone should listen to our album, vote for the Green Party & visit the Panacea Society in Bedford. Second Saturday of every month. Thanks!'
Make sure you get down early enough tonight to catch Witching Waves, MYSTYRYS and Nature Channel too, all for FREE. Tune in to the Gig Guide with Ruth Kilpatrick from 11am with Scott McGerty, 1pm with Dani Charlton and a full run down at 4pm on Amazing Afternoons.