Offers
Try Audible Free for 30 Days and Download a Free Audiobook Today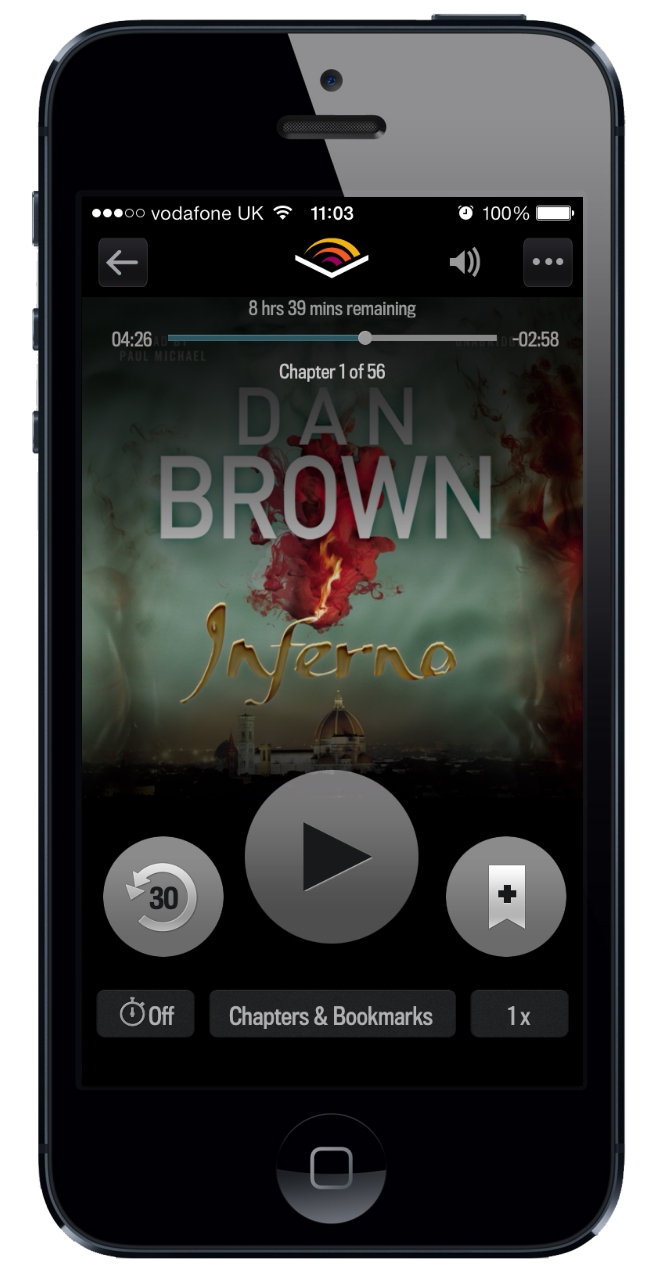 Not everyone's got the time to pick up their e-reader or break the spine on a new book and that's where our friends at Audible come in.
With over 60,000 titles in their library, Audible has the digital audiobook you've been desperate to hear. Whether it's the latest Dan Brown thriller, a celebrity biography or something altogether more worthy, you'll find it available for you to listen to on your iPhone, iPad, Kindle, MP3 player or Android device.
Sign up now to start your free trial and download your first audiobook for free.
Your no commitment trial is free for 30 days, during which time if you decide to cancel, you won't be charged. Even if you cancel during your trial, your free audiobook download is yours to keep, although we're sure you'll be another happy Audible customer.
So what are you waiting for? Go grab your free download and start enjoying audiobooks now!

Terms and Conditions
If you need any assistance claiming your free audiobook, please speak to one of Audible's friendly support team on 0800 496 2455 or email customercare@audible.co.uk.
Free download available as part of a 30-day trial of Audible during which you pay nothing and can choose to download any audiobook for free. They will need your credit/debit card details to verify your identity and to prove you are over 18. If you already have an Amazon account, you can use this to register with Audible.
You will not be charged during your 30 day free trial. Membership automatically begins at the end of your free trial and your credit card will be charged accordingly unless you cancel your order during the trial period (30 days).
The free trial is only available to first time members of Audible.