Our American colleague Ysanne Spevack is currently at SXSW in Austin, Texas as our feet on the ground and ear to the streets. This is what Ysanne got up to while she was out and about on day three of 2015's annual music, film and interactive festival.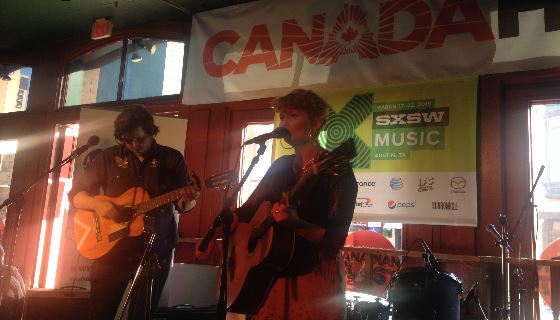 "The day started with Jenn Grant, a Canadian singer songwriter who is the lead singer from Aqua Alta, a band Dani Charlton champions. Jenn's solo album, Compostela will be coming out in the UK in April, so it was a treat to hear her live show at SXSW, and then to interview her followed by us watching the sky go red by the river.
After I left Jenn, I headed over to hear Blossoms play an awesome show that was totally packed, followed by my new pals Gengahr.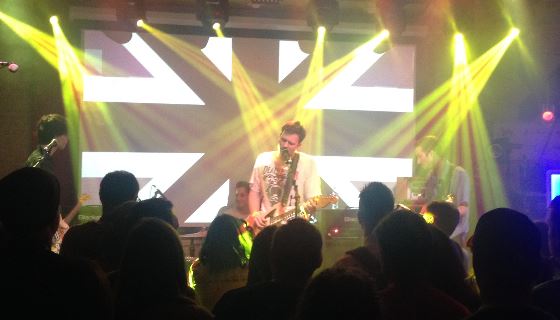 It was around then that the Blossoms lads and I headed around the back of the venue for a quick chat with Jason Carter, Head of BBC Introducing and Huw Stephens, who had curated the previous night of Welsh music. Really lovely conversation.
After that, I bumped into Geoff Travis, the chap behind Rough Trade Records, and enjoyed a lovely conversation about the gentle music to be found in West London, Austin, Brooklyn and Los Angeles. Around about then, Steve Lamacq took to the stage and hushed the room for Soak, an 18-year old woman from Ireland who held us from start to finish with her heartfelt songs of love and strife.
You could have heard a pin drop.
Once the audience had come to life again and were heading out into the night, I headed over to meet up with Howie Lee, a really fantastic electronic musician who lives in Beijing, but who was in the UK for a year, and is friends with Amazing Radio's Frank McWeeny.
I recorded an interview with him for Frank's show, then headed over to catch the end of Jack Garratt's set before realizing I'd not eaten for hours and promptly found some pulled pork and slaw.
Then back to catch Howie Lee's set, and then swiftly over to hear my new pals Spring King close the night's music. And then, I ran into my friend Rynda Laurel (listen above), a music industry veteran who chatted with me about her official SXSW panel on Friday about books and music."
Words: Ysanne Spevack