Our American colleague Ysanne Spevack is currently at SXSW in Austin, Texas as our feet on the ground and ear to the streets. This is what Ysanne got up to while she was out and about on day two of 2015's annual music, film and interactive festival.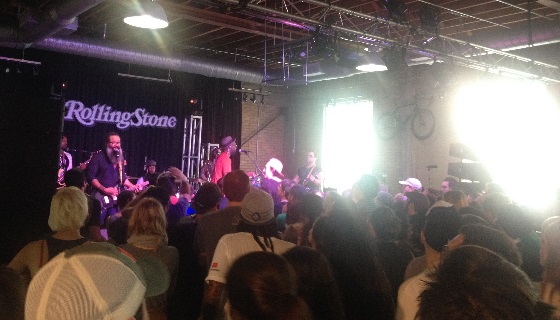 "Okay, so this is what happened. I interviewed Lyndsey Parker, Managing Editor of Yahoo! Music (see below), and then we hailed a pedecab (i.e. a bicycle-powered rickshaw taxi) and took a ride over to the Rolling Stone magazine showcase to see Best Coast, Alex Winston, and TV on the Radio.
After which, I was walking over to meet up with Shamal Ranasinghe to do an interview about Fluence (see below), and lo and behold I literally bumped into Kate Tempest hanging out on the street. So we had a quick chat (meaning I gushed etc), and made a date to meet up after the madness that is SXSW has subsided over the weekend.
So, I collected myself, made it to Shamal in time, and recorded this:
After which I legged it over to meet up with Gengahr in a bar on the far side of town amidst a sea of pool tables, table tennis, and a giant buffalo trophy (for real), to meet Felix from the band. Soon we were quickly joined by Tarek from Spring King for a lovely intimate and existential chat with the pair about music, and how spacey you can get without sleeping and with a little jetlag:
After which, I listened to soundcheck, then ran over to see East India Youth play a show around the corner, followed by Kate Tempest, and finally Shura before Steve Lamacq suggested we go see a hip hop artist called Grand Analog from Toronto, Canada, who was playing around the corner.
So off we went, and that was pretty fun.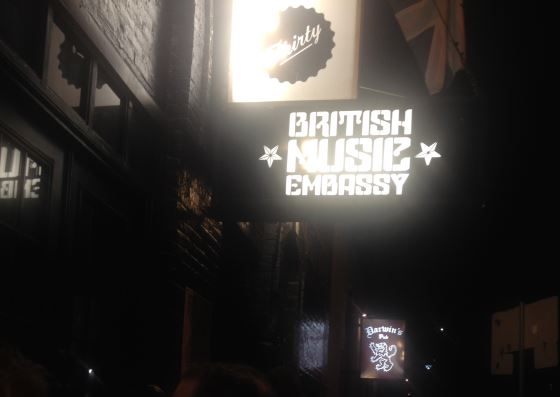 Then we headed back to the British Music Embassy just in time for Catfish and the Bottlemen, after which Steve sauntered off into the night, and I ended up chatting with PC, friend of Amazing Radio, who says hi to Greg and Steve…
Anyway, I'm at the Spoon show now, it's 1am and after that, it's probably bedtime after an epic marathon of Day 2 at SXSW".
Words: Ysanne Spevack