Recently Amazing's Head of Amazing Artists USA, caught up with Sonnet Noel and Kerry Brown for a chat. Sonnet is the lead singer and songwriter from INANNA, a band that's setting Los Angeles on fire and Kerry is a record producer who has worked on every Smashing Pumpkins record since Gish. He also produced INANNA's debut album.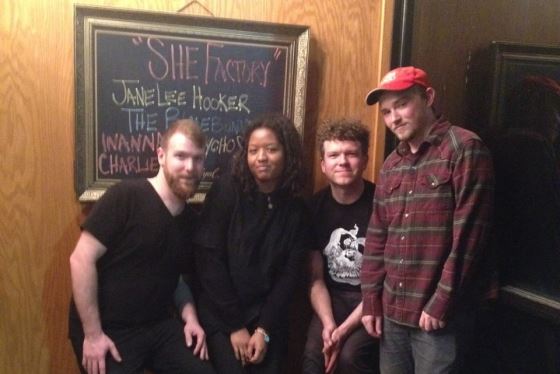 Not bad-going for a band who played their first ever show in March at SXSW… and who are yet to sign to a record label.
If you like new and emerging 90's inspired bands like Wolf Alice and Nine Inch Nails, you'll probably get excited about INANNA. Taking often depressing themes but transforming them into hopeful, uplifting, but still undeniably heavy and atmospherically shoegazing anthems, this band aren't afraid of the dark. In fact, they love to explore themes of melancholy and the kind of thoughts that arise at the edge of night. The thing is, songwriter Sonnet Noel takes this often painfully tender and disturbing imagery, and makes it beautiful. Like the alchemists of the distant past, loneliness and despair are transformed by her lyrics from base metals into the most delicate rose gold. Not for the feint of heart, her songs and her vocal prowess hold you by the hand, so that you too can follow the light she's shining into the night.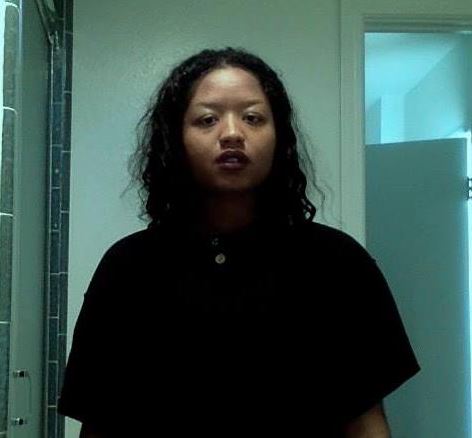 Powering these original songs are a band that's like a supergroup in terms of their collective credits, but who are all under 25 years old. Hand-picked by Kerry Brown for their extreme musical chops and by Sonnet for their tender years, these guys know a thing or two about alternative American rock. Mike Byrne joined the Smashing Pumpkins as the drummer when he was only 17 years old, replacing the acclaimed original drummer Jimmy Chamberlin who for five years, two albums and a few world tours before left the band in 2014. Mike was the first member to join Sonnet's band, and it was Mike who suggested bringing on board Elliot Frazier, the guitarist from Ringo Deathstarr, and Patrick Dougherty on bass, who doubles up as the bassist in Mike's other band, Bearcubbin.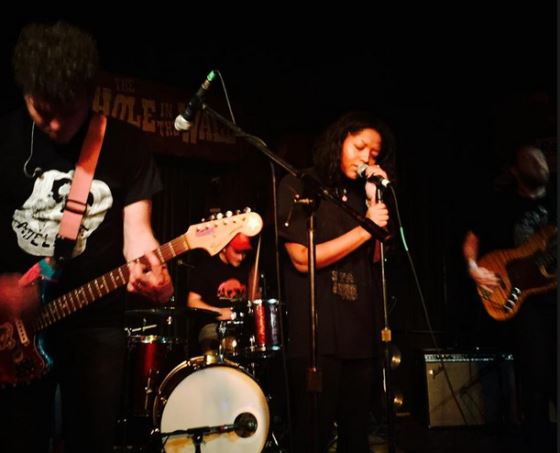 For their live shows, this completes the line-up, but they're joined by Jessy Greene on violin for the studio recordings, who also plays for Foo Fighters. With a line up or such magnitude its's no surprise they're causing a lot of buzz in Los Angeles and also at SXSW, where Ysanne caught up with them for a chat at their first ever live show.
But actually, their supergroup status probably isn't the only reason the band are causing such a stir. Lead singer, Sonnet Noel, is the daughter of Oscar-winning actor Forest Whittaker.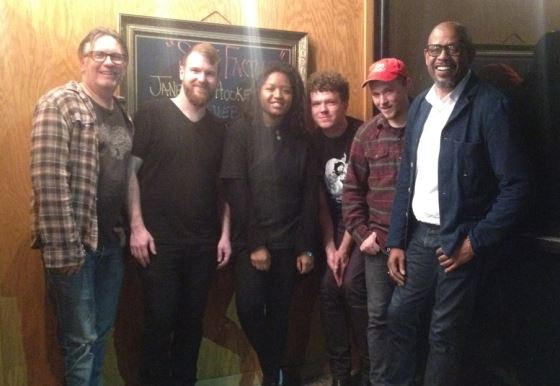 It's probably worth noting that Sonnet is only eighteen years old and we're super excited to see what happens next, with Kerry Brown just putting the finishing touches on INANNA's debut album before passing it to Howie Weinberg to master it. Howie has mastered records for Nirvana, Garbage and Skunk Anansie in the past.
Remember – You heard it here first!
Words: Ysanne Spevack