We feel like Lanterns on the Lake are one of our own here at Amazing Radio. As long-term supporters of the band, it now seems necessary to wax lyrical about the band whenever they announce a new release. Yet even if we were to remove our rose-tinted glasses for just one second, chances are we would still be gushing with enthusiasm about their latest effort Buffalo Days.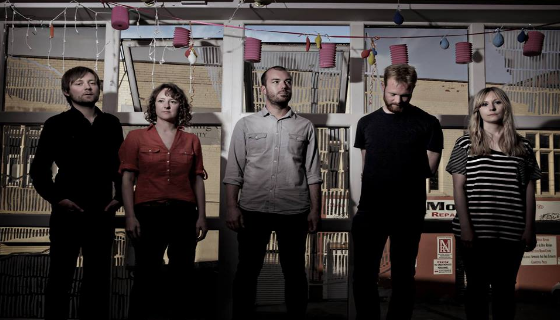 Hazel Wilde's vocals glide over a bed of acoustic guitars, effortlessly easing the discerning listener into another week of work. The song is bold and colourful, although its subject matter is not. Raw and honest, Wilde's lyrics tunnel through the darkest avenues in search of the light that eventually bursts through in the song's epic closer, parting the rainclouds overhead.
Taken from the Newcastle natives' sophomore LP Until The Colours Run, this track is one of many highlights to be drawn from that release, providing the sort of existential realisation that makes you feel good about life again. This won't be the last time we feel compelled to tell you about Lanterns on the Lake.
Words: Chris Smith