Following our last outstanding event featuring Mothers, Xylaroo, Fil Bo Riva and special guest, Alt-J's Thom Sonny Green, we've once again teamed up with [PIAS] Nites in association with Rockfeedback for another fantastic gig.
On the 20th of September Anna of the North, Man & The Echo and Avante Black will take to the stage at The Lexington, London to further celebrate the diversity of the [PIAS] family and its associated labels.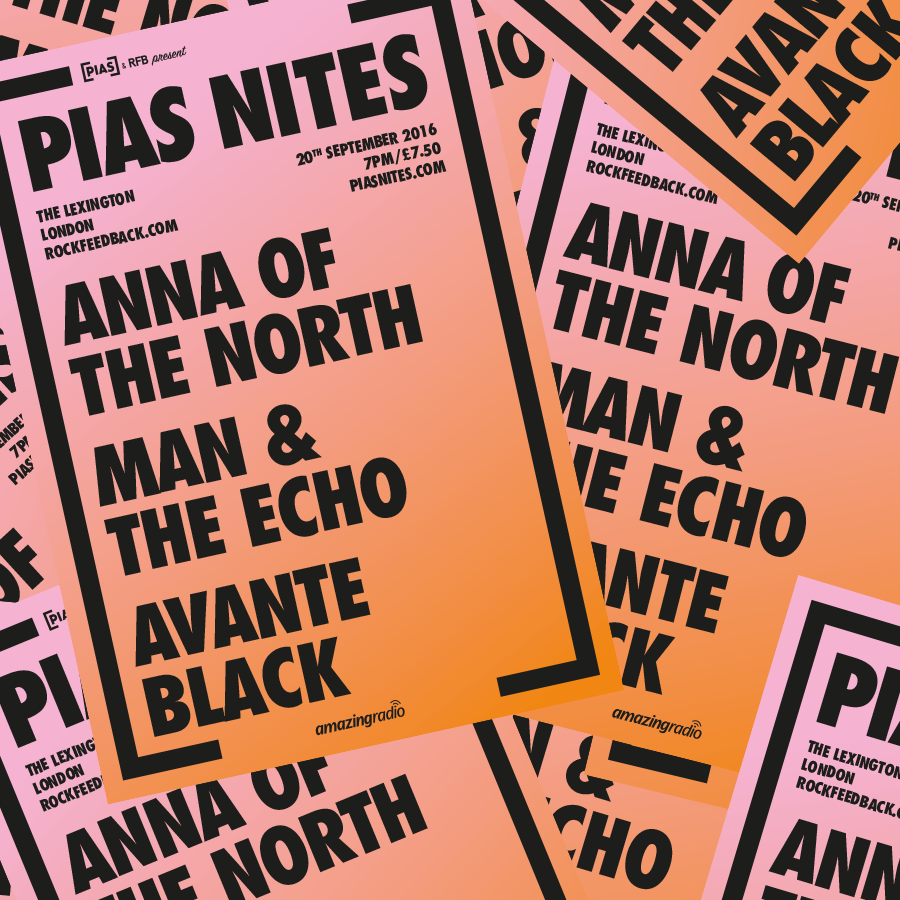 Following a series of successful tracks and wowing us at this year's The Great Escape, Amazing Radio favourite Anna Of The North have recently released new track Us, a fascinatingly fragmented synth-driven slice of lore and emotion and won our hearts with previous singles The Dreamer and Baby.
Man & The Echo will bring to the evening their mix of smart, observational pop, blue eyed soul, literary references, social commentary, humour and much more. The four-piece aim to bring some substance and politics back to pop whilst documenting real lives as vividly as Jarvis and Morrissey before him.
Completing the line up is Avante Black, fronted by the striking and unique Ottilia Zimmerman Kjulstern. With a fresh and compelling sound, combining elements of electronics, forward-thinking pop and expansive shoegaze, the band are newly residing at Different Recordings.
Tickets, priced at £7.50 are available here.