Bringing together a unique weekend of irresistible fun, extraordinary experiences and unrivalled entertainment, Standon Calling has over 11 years under it's belt and has marked itself as the true epitome of what a festival is. Celebrating creativity, community and freedom – Standon Calling offers a genuine weekend escape that's seen over 12,000 festival-goers return year after year – with 2017's 12th edition only set to continue that story.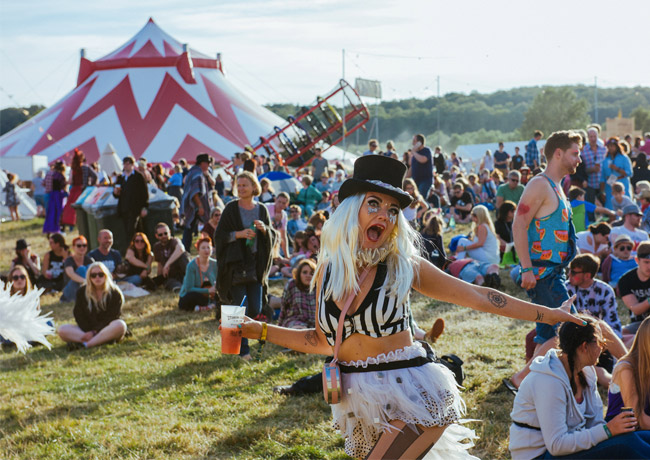 2017's festival sees Orbital and Clean Bandit as headliners. The rest of the line-up boasts somewhat of an eclectic look which promises something for everyone. Amazing favourites Slaves, Cabbage and Charlie Cunningham have been named amongst the first acts today. Check out the list of acts announced below:
ORBITAL / CLEAN BANDIT
SLAVES / LAURA MVULA / NOTHING BUT THIEVES / GARY NUMAN / STEVE MASON /
BRITISH SEA POWER / !!! (CHK CHK CHK)
NADIA ROSE / FICKLE FRIENDS / CABBAGE / DUTCH UNCLES / AKALA / KERO KERO BONITO / IDLES / THE CUBAN BROTHERS / PLASTIC MERMAIDS / LUCY SPRAGGAN / CHARLIE CUNNINGHAM / PREP / LONGY / TANGERINES / VENN / THE EARLY YEARS / CLUB DRIVE / JAE TYLER / ALEX FRANCIS / BARON GOODLOVE & THE DREADFUL NOISE / VOLKOVA SISTERS / MADDOX / WASTE / BRING YOUR OWN BRASS
Standon Calling tickets are on sale now.