It's no a secret that's we're stoked for the debut Wolf Alice album, the London four-piece are currently in the studio recording the LP, the follow up to 2014's Creature Songs EP.
Could it get any better than that? Yes. Yes it can because the quartet have just released a string of UK tour dates for 2015.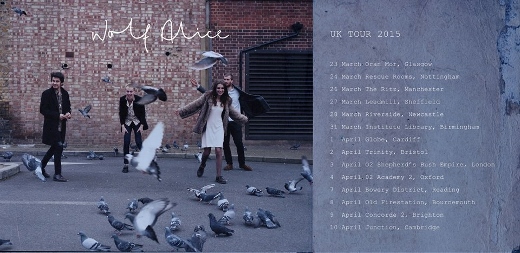 The tour, which kicks off in Glasgow on March 23, will stretch for 14 dates and scale the UK.
As a treat to keep your Wolf Alice taste buds tingling, take a look back at the session we did with the band back in March:
Tickets are on sale Friday (November 28th) at 9am.
Words: Elly Rewcastle