In the last decade or so there's been a massive increase in festival goers catching a train, plane, or boat to mainland Europe for their summer jollies. There's quite a few reasons for this – better weather, cheaper ticket prices and better line-ups to name a few. Sziget in Budapest, Exit in Serbia, Open'er in Poland and Primavera Sound or Bilbao BBK in Spain have all taken home prizes at the European Festival Awards in recent years, all while charging a ticket price around or under £200. Perhaps the best of all takes place this year in Belgium – the four day spectacular that is Rock Werchter.

Since expanding to a four day affair in 2003, Rock Werchter has boasted one of the best artist programs almost every year. In the last five years, the festival has been headlined by Muse, Lenny Kravitz, Mumford & Sons, Metallica, Arctic Monkeys, The Black Keys, Green Day, The Cure and Pearl Jam, amongst a few others. The 2016 festival saw Florence and the Machine, Macklemore & Ryan Lewis, Red Hot Chili Peppers, The Offspring, Paul McCartney and Rammstein all top the line-up – an absolutely staggering crop of artists. The festival's organisers have been teasing us with new band announcements every Friday afternoon for the last few months – the perfect weekend treat for anyone looking forward to this year's event. With the full line-up now in place, their 2017 bill just might be the best one yet.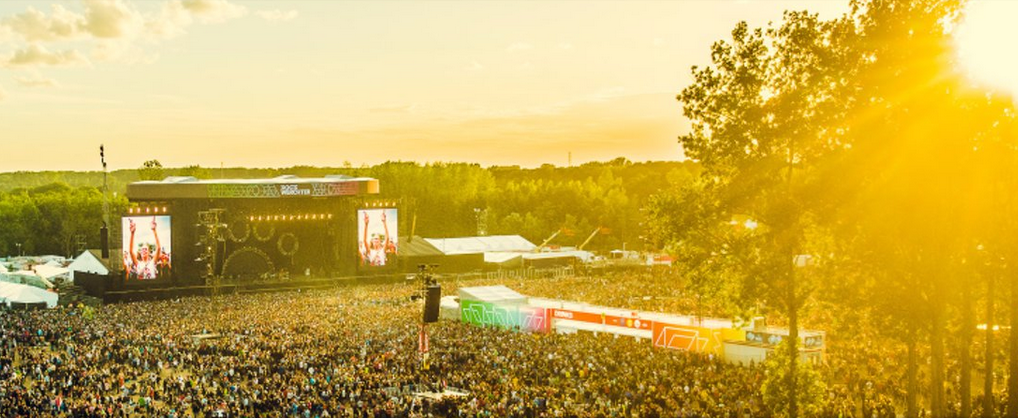 On opening night, Kings Of Leon will close out a brilliant line-up of artists. Their seventh album WALLS ("We Are Like Love Songs") was released last year, and brought the band their fifth consecutive US Billboard 200 number one, while earning their first ever UK Albums Chart topper. After teasing us with new track I Give You Power in January, joint Thursday headliners Arcade Fire will play just prior, with their as-yet untitled fifth album due to drop any minute now. Elsewhere on Thursday's bill, Rage Against the Machine, Public Enemy and Cypress Hill supergroup Prophets Of Rage will be making one of their first appearances in Europe, alongside Imagine Dragons on the Main Stage. Amazing Radio favourites Savages, Whitney, Cigarettes After Sex, Tips For 2016's Mura Masa, and Tips For 2017's Declan McKenna will also play Thursday.
In the week following their headline show at Glastonbury in summer, the Friday night sees festival legends Radiohead top the bill after wowing us with performances at Primavera Sound and NOS Alive in 2016. They haven't played many festivals since their ninth album A Moon Shaped Pool came out last May, but Werchter seems like the perfect venue to showcase it. They'll be joined by White Lies, Future Islands, James Blake and the returning Royal Blood, who's eagerly anticipated follow up to their self-titled debut album is due before the end of this year. Recent Amazing superstars Maggie Rogers and Dua Lipa will also perform on the festival's KluB C stage.
The second half of the weekend turns the music all the way to eleven – as the artists get just that little bit heavier. Diving in headfirst from the get-go, former Gallows and Pure Love frontman Frank Carter & the Rattlesnakes will open the Main Stage on the Saturday, before the back to back showcase of Jimmy Eat World, Blink 182, System of a Down and Linkin Park. Wooft!!!! If that's not your thing, (and you can find the time to drag yourself away from the Main Stage for just a few minutes) make sure you check out former Bombay Bicycle Club man, Ed Nash's new project Toothless, Oxford four piece Glass Animals, and London singer-songwriter-producer extraordinaire Sohn, who will all be taking over the festival's Barn Stage. Stage headliner Bonobo has just released his sixth studio album Migration, a former Album Of The Week here at Amazing & having received widespread critical acclaim. This can mean only one thing – clashes abound!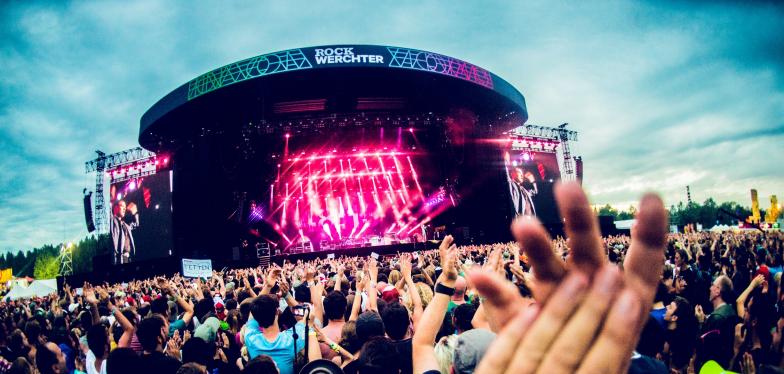 Festival etiquette dictates that you must save the best 'til last, and Werchter Sunday has done just that. Who better to close out an unbelievable weekend than music's undisputed biggest rock band, Foo Fighters. Much like Glastonbury in 2015, the Seattle five piece had to cancel their headline show in Belgium that year after Dave Grohl broke his leg diving off stage in Gothenburg. Something tells me they're going to set things right this year, coming to Werchter armed with one of the best back catalogues ever, period. Alt-J will also be making their first return to the festival since 2015 following March's surprise new track, 3 Worn Words. They'll play less than a month after the release of their third album Relaxer, so you can be sure that some new material will be showcased on the Main Stage, alongside their widely praised debut and sophmore records. Elsewhere on Sunday, Mercury Prize winner Benjamin Clementine, Warpaint, and Tips For 2017's Rag'N'Bone Man will play across the festival's smaller stages.
Rock Werchter takes place from 29th June to 2nd July 2017, near Leuven in Belgium. Combi (weekend) tickets are sold out, but a waiting list for tickets is available, as well as an official ticket exchange desk. One day tickets for Thursday and Friday are still available, with Saturday and Sunday both sold out. If you're planning on going, don't delay, tickets won't be available for long!