Words: Lissie Day
Unfortunately, Festival No.6 came to a rather soggy end. Eighteen tractors towing thousands of cars out of a quagmire wasn't exactly what festival organisers must have had in mind when they waved us goodbye with their trademark salutation of 'Be Seeing You' on Monday morning… The thing is, even after standing in a Park and Ride field in the rain for hours and hours and hours, the overwhelming feeling wasn't one of grievance or aggravation or frustration. If anything, it just added a little to the charm of No.6.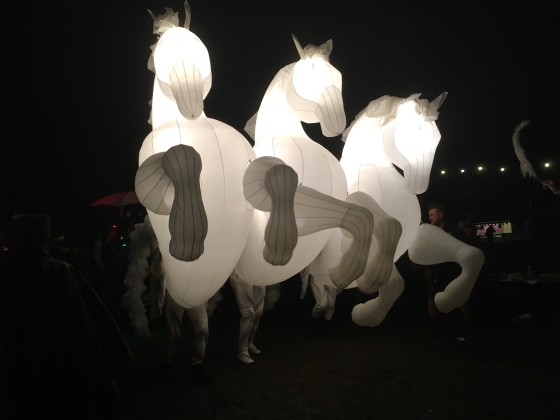 And that's exactly what Portmeirion really is: charming. It's like climbing into a fairy tale without the baddies or descending onto a film set without the cameras. In Portmeirion everything is novel and Italian and pastel coloured. It's a surrealist dream; with a fully functioning town hall that looked like it had been flown in from the renaissance and a stunning view of the Glaslyn estuary. Oh! An Estuary… Maybe that explains the biblical downpours and flooding that made national news.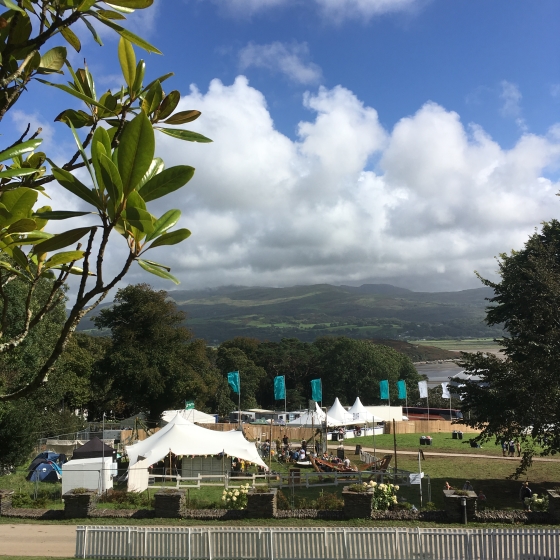 But the thing is, Festival No.6 really makes Sir Clough Williams-Ellis' dream come to life. Now, even more than when he initially designed Portmeirion, festival goers can enjoy the site in all its glory. There are reams of fairy lights, dozens of deck chairs, processions of candles and inflatable horse puppets that sore 10ft above the crowd. Standing in front of the Central Piazza, listening to the Brythoniaid Welsh Male Voice Choir singing their rendition of Muse's Uprising, I was totally in awe of the beautiful surroundings.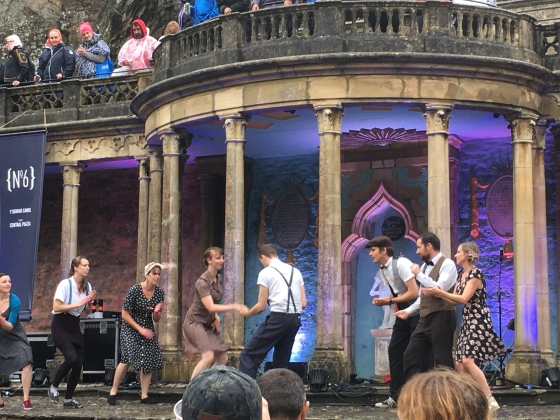 So, what of the line up? Highlights were Lucy Rose (in all her dreamy and self-deprecating wonderfulness), Hot Chip (their set started with an acrobat descending from a spaceship, obvs) and Frances (MAN ALIVE that girl has a set of lungs on her). Craig Charles funked his funk, Super Furry Animals were not furry in the slightest, but fantastic nonetheless, and Blossoms were the most gloriously enthusiastic indie band ever to grace a main stage. Favourites? Do you even need to ask? It's got to be Bastille. With their catchy originals and No Scrubs cover, they are ready and waiting to be among the next generation of headliners. The teenage girl in me squealed throughout their set.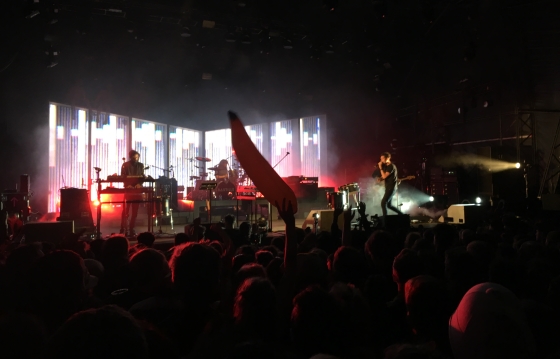 The best bit about Festival No. 6 was, inevitably, all the extra STUFF that came with it. Have you ever made tagliatelle in a beer tent, for actual free? Have you ever had a tarot card reading that was so unnervingly accurate that you had to wander round asking people if they were a Sagittarius, just in case they just might be your future husband? Have you ever had a world class astronomer explain how to discover completely unknown planets in far off solar systems? Well I have. And it was friggin' great.
Cheers, Festival No.6. I'll Be Seeing You….