Words & Images Ruth Kilpatrick.
Known for a decade now for its eclectic line-up across expanding stages, Field Day 2016 demonstrated its diverse people pleasing skills once more, with the likes of GOAT, Skepta, Fat White Family, Mabel, Girl Band, Novelist and many more.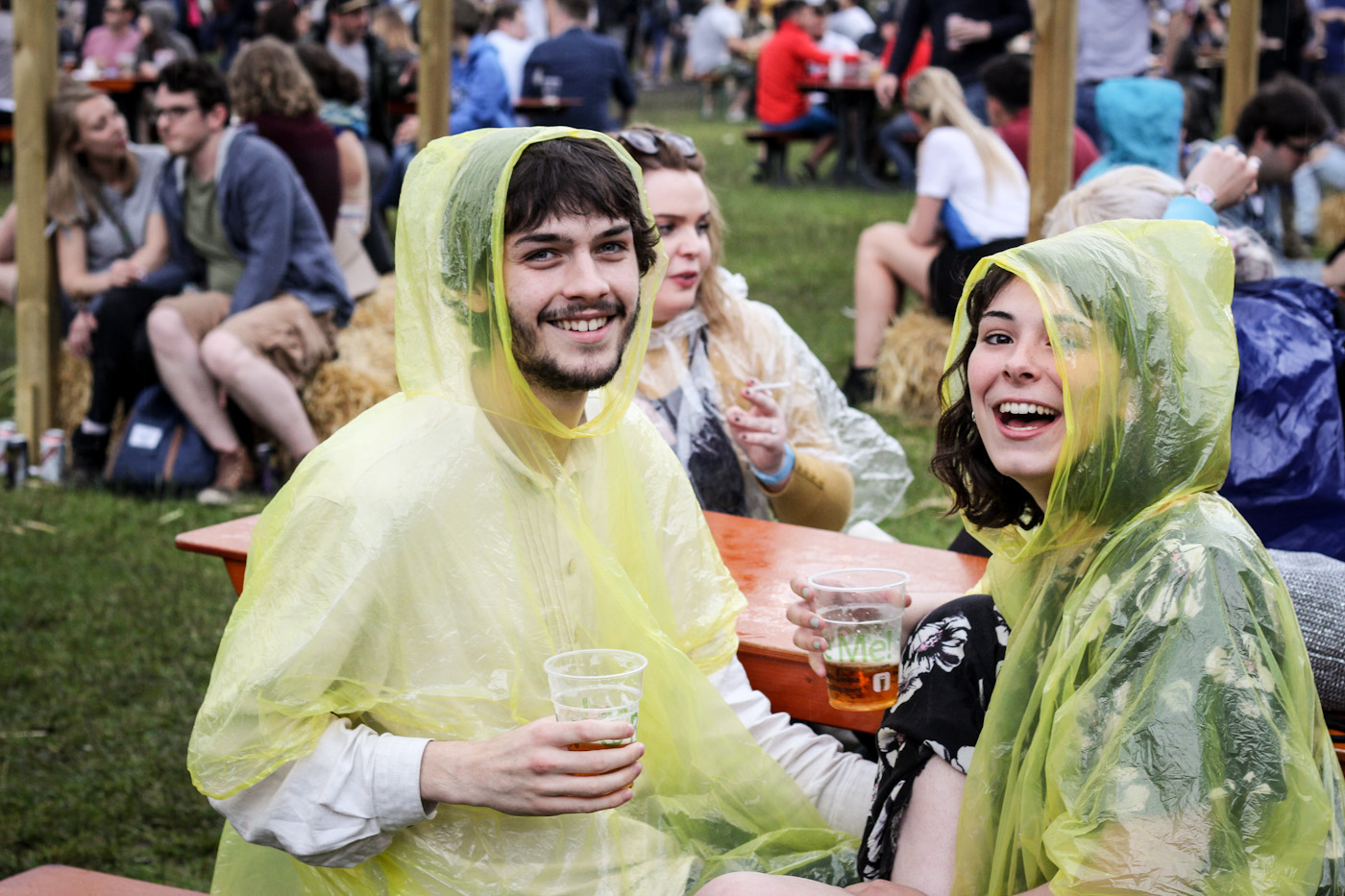 To celebrate its 10th anniversary Field Day was given the gift of torrential rain, with the resulting foot or so of mud (made worse by hundreds of ill-equipped attendees) that appeared between the main stage and the rest of the site making it vital to plan your clashes to the minute. I'd like to say that by Sunday we all knew better, but many a flip flop was lost to the Victoria Park swamp..  Aside from that, there were plenty of highlights to keep morale up, many of which were found at the FADER stage.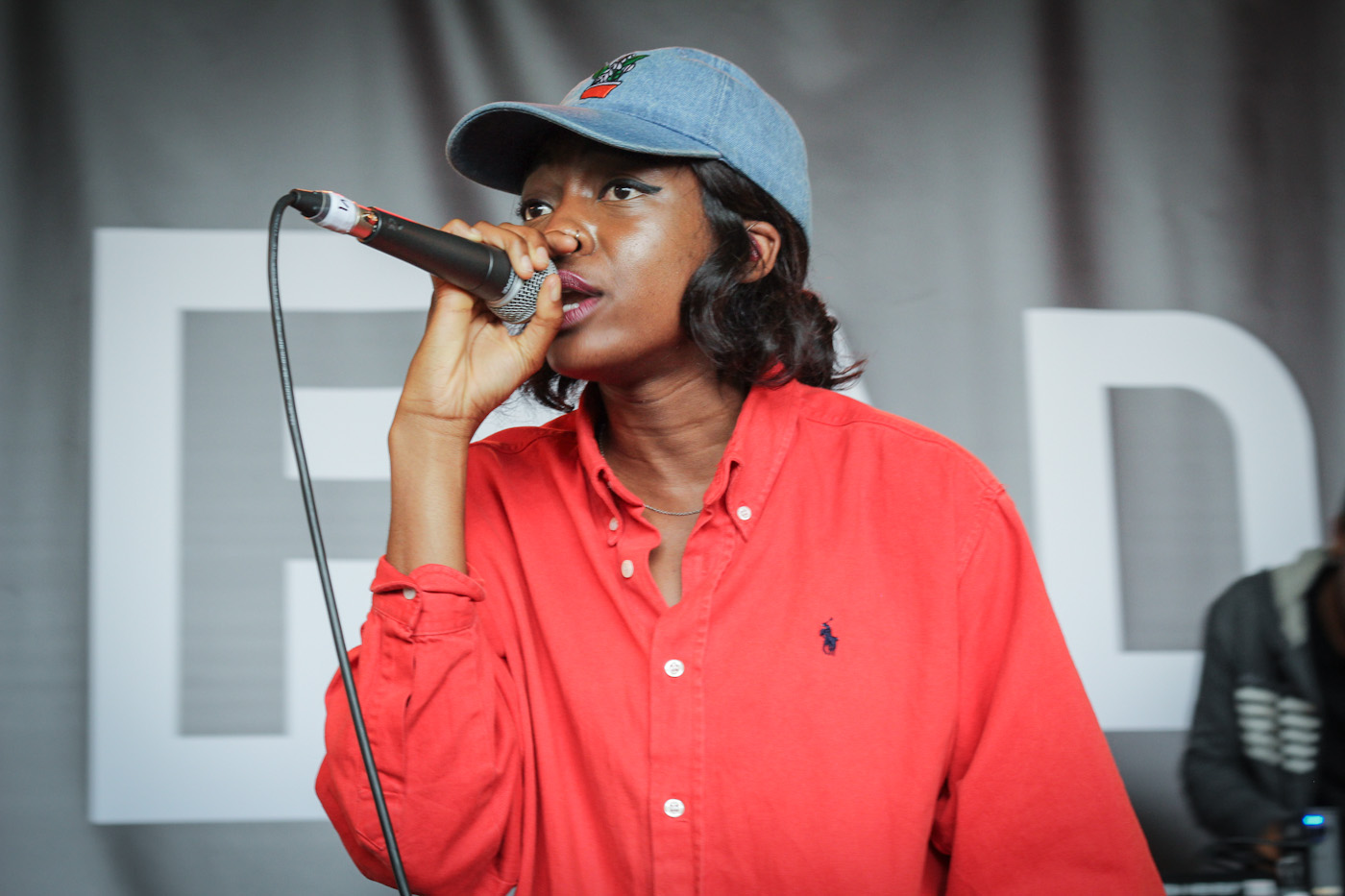 With a line-up boasting the likes of Novelist, Frisco, Real Lies, Loyle Carner and Mabel, they managed the entire day without a lull. A highlight of the whole weekend was a triumphant set from North Londoner Little Simz – back in the UK and playing plenty of tracks from her debut independently released LP A Curious Tale of Trials & Persons. Dead Body got the best reaction, closely followed by Wings. Especially well received was the ode to her old neighbour, God Bless Mary, for putting up with sounds from the Simz household for so long.
Over on the Shacklewell Arms stage there were plenty of Amazing Radio alumni, including current favourites Dilly Dally. Having recently played at TGE to a busy crowd at Bleach, their Shacklewell spot was busier still, and slick too. Their ferocious cover of Toronto's finest Know Yourself still goes down incredibly well, but their own tracks more than stand equal, with no let up in energy throughout the set.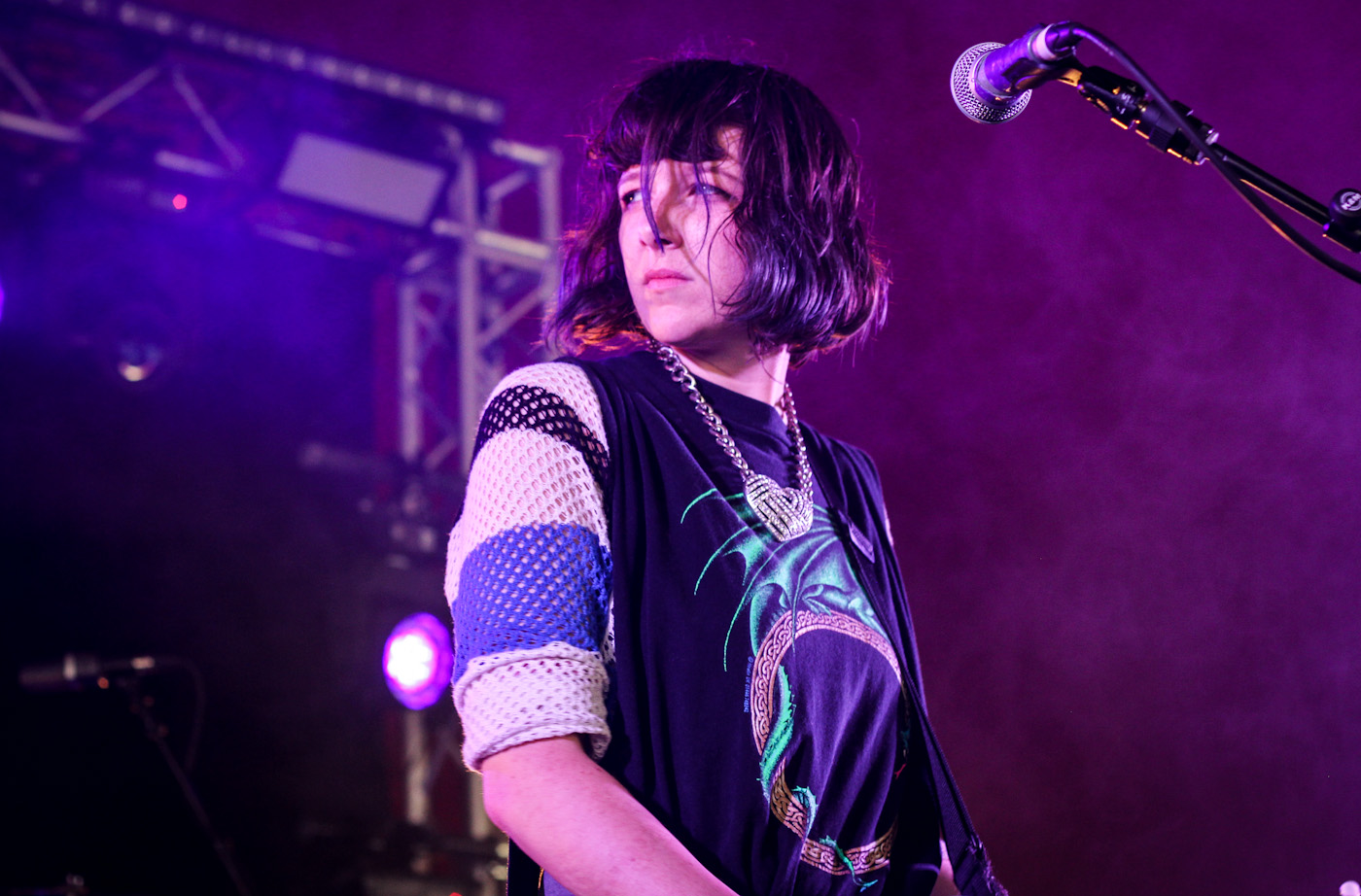 Following them were Republic of Ireland's own Girl Band, again keeping the intensity levels as high as you'd expect from the young Dublin based noise-rock four-piece. They managed to keep a full crowd despite competition from Yeasayer and the closing tracks of Floating Points too.
Over on the main stage you had Four Tet to entertain you, but for us it was back to the Fader stage for self-proclaimed Lewisham king Novelist, and friends. Frisco was ending his set with some old classics before a short pre-Nov break, ensuring the crowd were hyped just in time for his arrival. The first few rows were noticeably female heavy and as he winked and flirted through a set there wasn't anyone who wasn't having a good time. Lyrics shouted back at him from all corners meant the guys on stage enjoyed themselves as much as we all did, and with a couple of old McDeez shout outs he harked back to his days in The Square before moving forward with some refreshingly blunt comments on the state of UK government. We're already looking forward to his next set.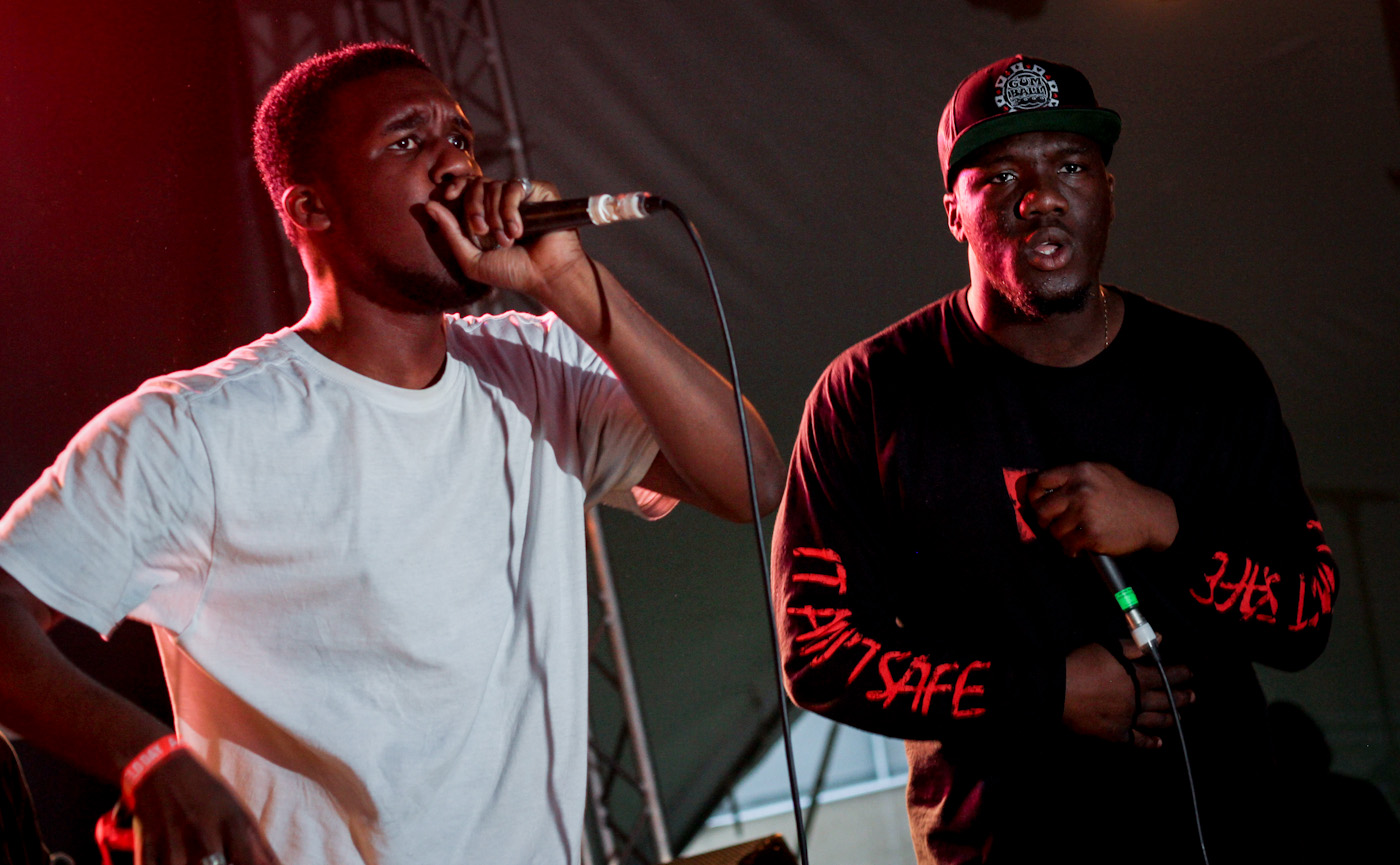 Come Sunday there was still no let up in the weather, but those on early didn't seem to suffer too much as a result. The Jagerhaus, a wooden construction with a stage, pool table, bars and a back yard was filled to capacity throughout, great news for those on their bill. Get Inuit were as brilliant as ever, with their MASSIVE choruses and sing-a-long melodies making sure everyone was having a good time.
Leaving there early to catch Fat White Family at the repositioned Shacklewell stage was still a wise move though, as Lias Saudi and co played a huge set to an even bigger crowd. Given that they played two years ago to a much smaller mass, the progress they've made and their commitment to doing whatever the hell they want seems to have struck a chord. Lias, as ever, ends up stripped to his boxers dancing in his own world on stage, and again, as ever, his desire to connect with the audience means he's physically dodging the security guards as they try to man-handle him from the crowd back up on to the stage.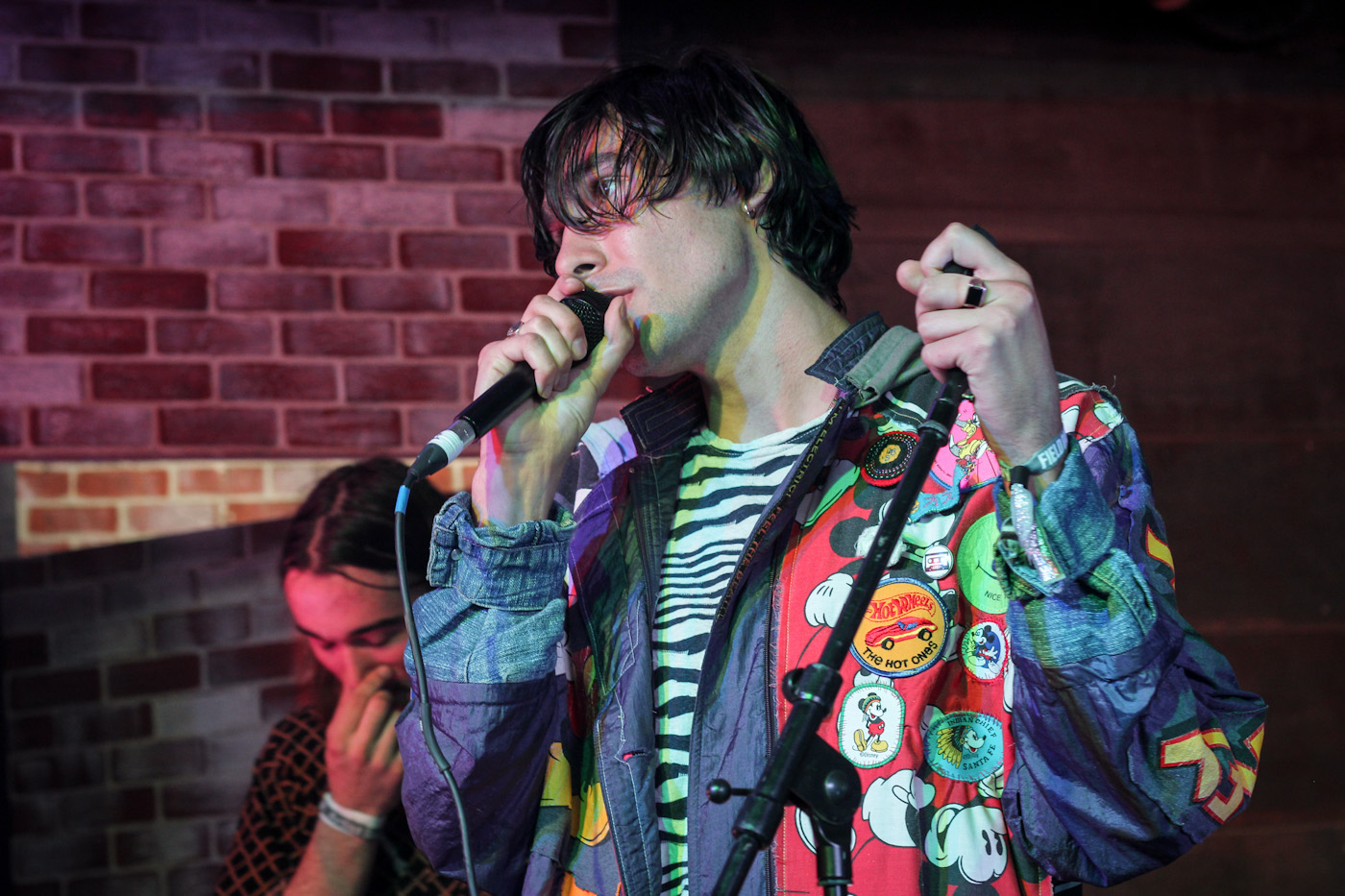 Telegram are up next at Jagerhaus, playing a blinder of  a set before Oscar's far younger fans re-fill the place. We head over to catch GOAT half way through and despite cries of cultural appropriation their set goes down especially well.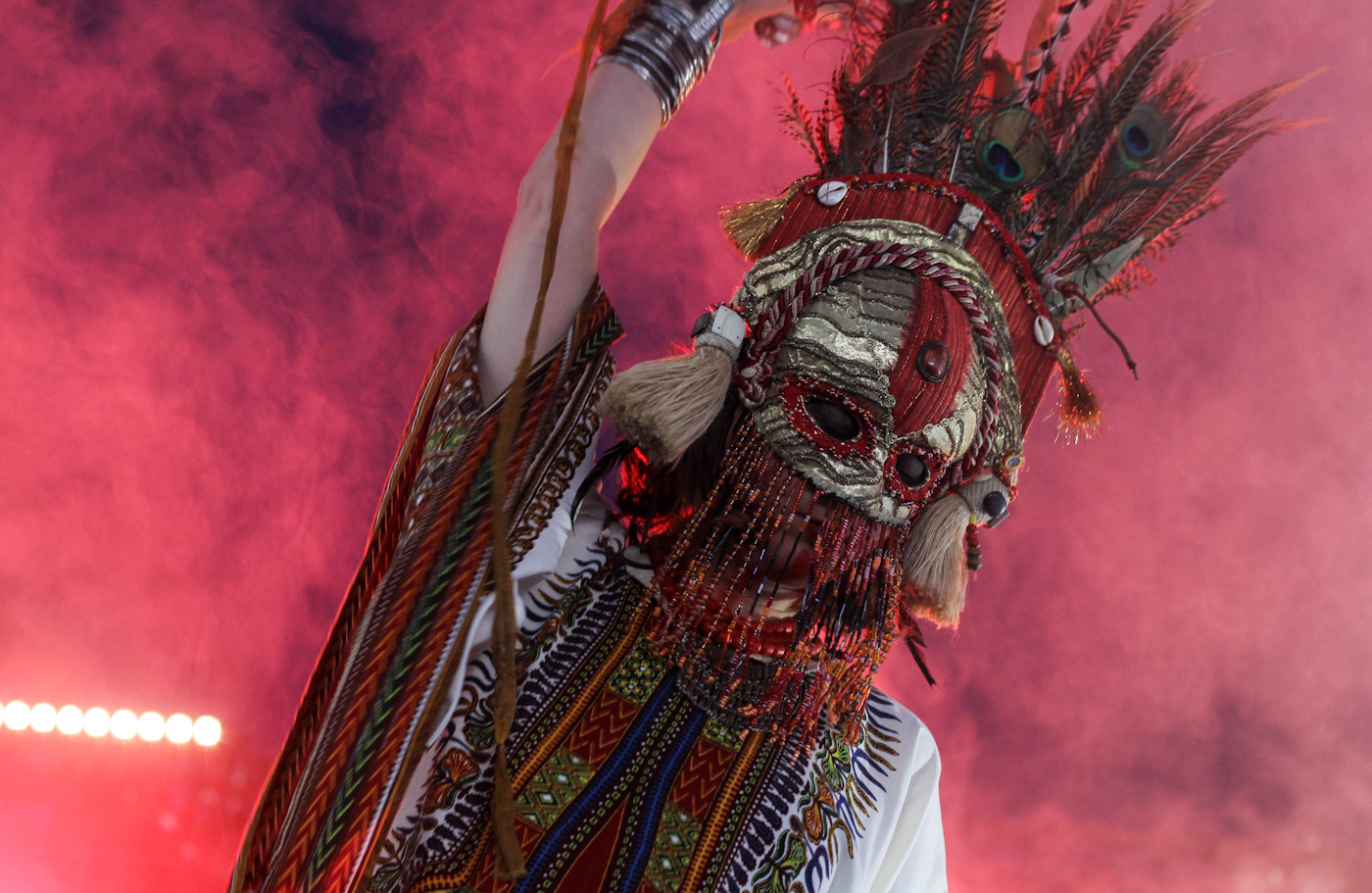 Across the other stages you have John Grant, AIR, Beach House and many more, but PJ Harvey on the main stage draws the biggest crowd of the whole weekend, reaching a multi-generational audience. Polly Harvey knows by now how to work a crowd and provides the perfect end to the festival just as the skies open and the lightning returns. Roll on 2017!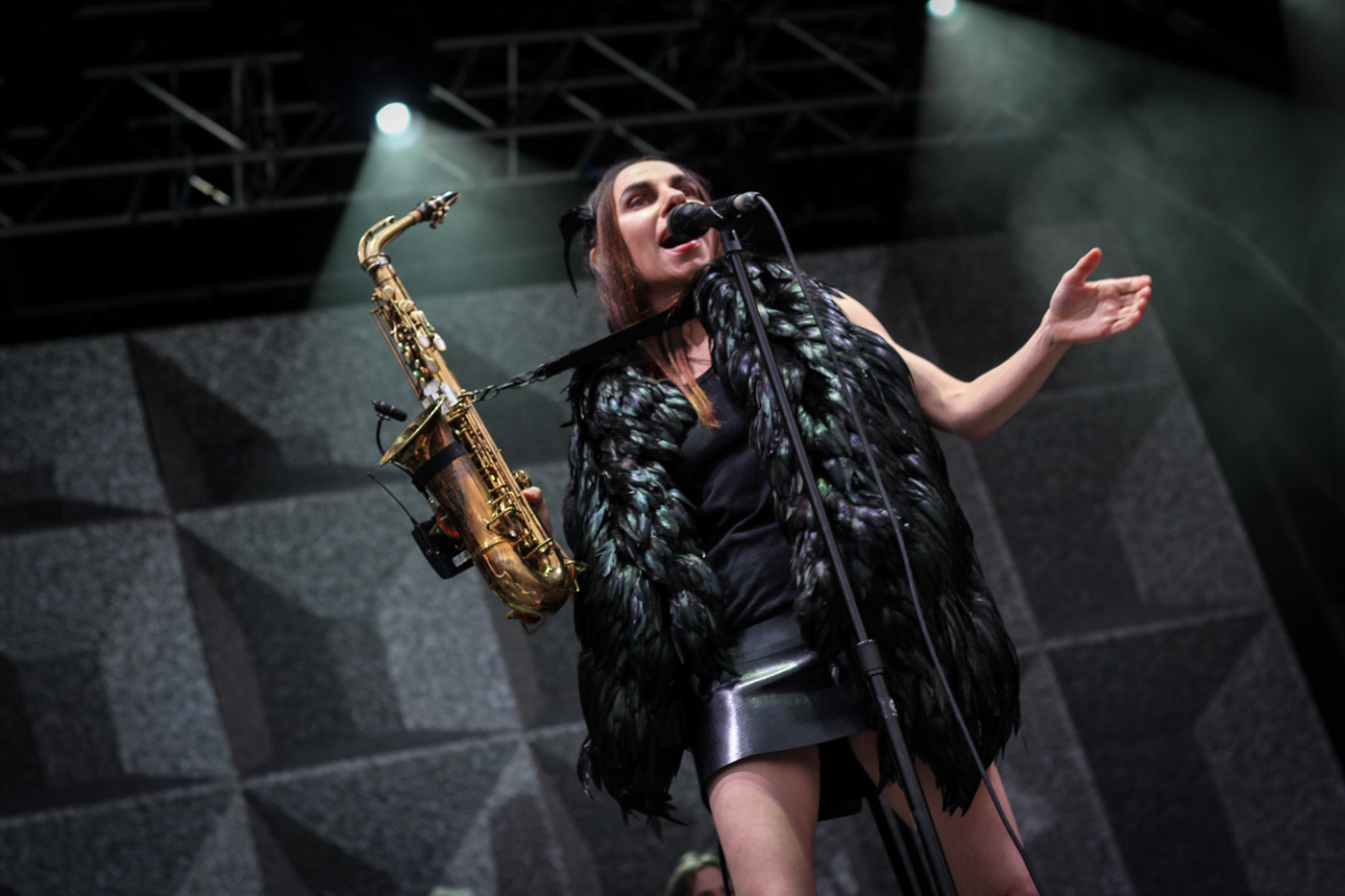 All images copyright Ruth Kilpatrick.