Words: Emma Snook
In Bruce Springsteen's autobiography, he details some of the ingredients he believes are necessary in the making of a truly great band. Into the mix goes a "rambunctious gang feeling" and "central characters and personalities in their own right, each a featured performer" (as opposed to "anonymous sidemen"). He also writes: "I always felt the audience should look at the stage and see a reflection of themselves, their town, and their friends. That takes a band."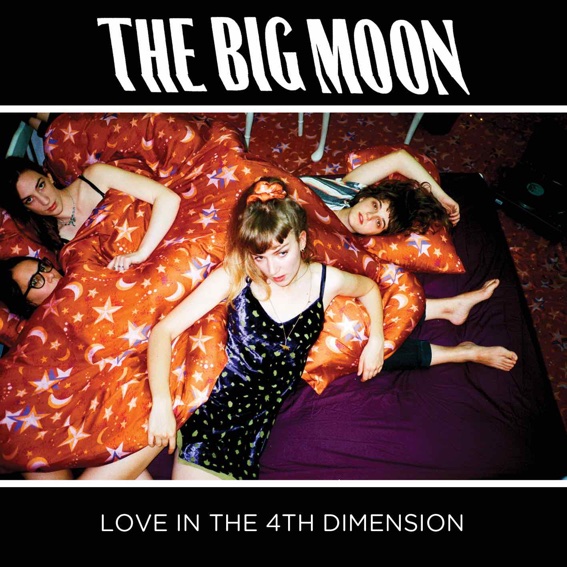 Bruce should turn his attention to The Big Moon. Jules, Fern, Soph and Celia are a lively gang, in the least-intimidating, warmest sense. Watching them onstage, it's all shared shredding and shared smiles, sideways glances and heads resting on shoulders. Like the best rock'n'roll bands, they combine their distinctive musical chemistry with the thrill of something more unruly.
There's no room for elitism. All of the big moons are on an equal footing and, best of all, they're open to everyone. Listening to a track like Bonfire, it takes considerable willpower to refrain from lighting a match and joining the fray as they invite you to tackle your boredom with some fire-based fun.
There are familiar faces like The Road and a revamped Sucker. Then there are album tracks that feel exciting and, at the same time, slot in like they've always been in your life, the way the best friends do. Happy New Year matter-of-factly addresses the passing of time ("everything I do one day will just be done") and includes a line about trying to push an elephant through a sieve.
Zeds moves deliriously with an Arctic Monkeys AM-era swagger and dreamy vocal harmonies to comfort even the most lovesick and sleep-deprived. Pull The Other One hurtles along with a knowing look ("Will you stay the night? I'd like to let you stay the day but my schedule's very tight"). Producer Catherine Marks (Wolf Alice's Creature Songs EP, The Amazons) has helped them capture the magic of their life-affirming live show and immortalise it on record.
By the epic, strings 'n' all, finale The End, The Big Moon have scooped you up into another dimension with them. It's one hell of a ride.
RATING: 5/5