Our American colleague Ysanne Spevack is currently at SXSW in Austin, Texas as our feet on the ground and ear to the streets. This is what Ysanne got up to while she was out and about on day four of 2015's annual music, film and interactive festival.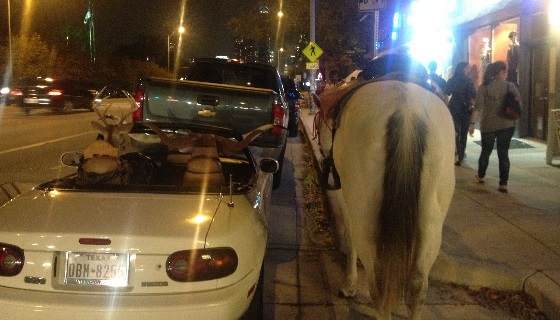 "This morning I ran into Peter Guy on the train. Peter runs Liverpool music blog Get Into This, as featured by Shell Zenner. He's here in Austin for a week to blog about Liverpool-based bands playing here, and wasn't averse to telling me about music he likes at SXSW.
So far, my SXSW has been pretty Brit-heavy for a festival in Texas. Fueled by the likes of Gengahr, Blossoms, Spring King and Soak so far, today seemed the perfect moment to break out and find some classic Americana here in Texas.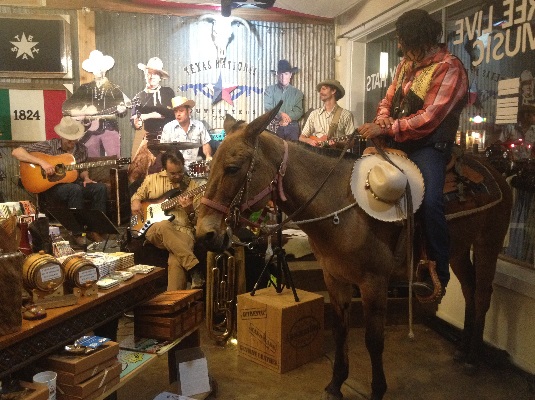 First stop was Mull and Tex. As in, a man called Mull who sings, and a horse called Tex, who is a real, live horse. Alas, I couldn't persuade them to upload their stuff to Amazing Tunes, but boy, they sure
After that, I trotted over to see The Stray Birds (Yep Roc) a three-piece acoustic band who play fiddle, guitar and upright bass, with all three members of the band taking turns at all the instruments and the lead vocals, and with all members writing songs and doing close harmony vocals. Beautiful songs, sad songs, upbeat songs, and great musicianship. This is a real group of friends singing from the heart with the chops to match. Just stunning.
Mandolin Orange (Yep Roc) came on next, a delicate duo, but I ran straight from their show to catch Colin Gilmore and his band. They are true Austin, Texans, comprised of guitars, upright bass, keys and vocals all with a Texan spin, but with a little influence from The Kinks and Buddy Holly. Fabulous stuff.
Finally I caught up with The Last Bandaleros. Half the band are based in Brooklyn, and the other half are based in Lubbock, Texas, and so they have a Texan heart, but a Brooklyn indie rock sensibility in the way their videos feel and their general presentation, plus their penchant for a few whiskeys after a show, and a little rock and roll mayhem back at the hotel…"
Words: Ysanne Spevack