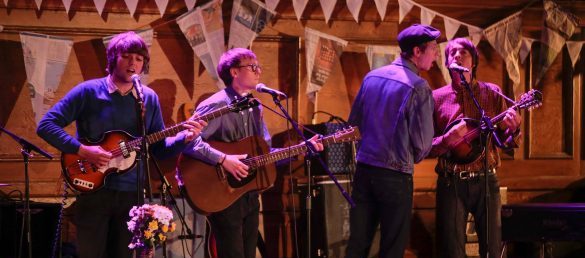 In what is a rare second session appearance on The Front Porch we had Sheffield based band The Buffalo Skinners on the show (again) recently.  We first came across them in 2014 and soon had them in to record us a few songs in session, which you can listen to here.
Since then they've been on the road building a fan base in the UK, USA, and Europe, had a line up change, and recorded their latest offering, Cease Your Dreaming.
The band recorded versions of Sam's Chop House, We Get Along, and Shoes from the new album, and you can hear them all in the player below.