Each week Dani Charlton picks an artist she's particularly fond of and dedicates a whole segment of her show to them. Check out her showcase artist for this week: Owl & Mouse.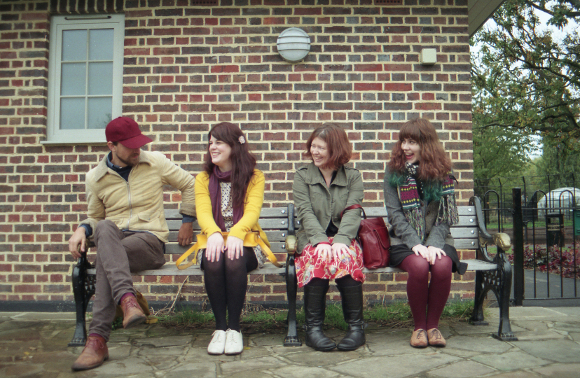 Line-up: Hannah Botting, Jen Botting, Tom Wade, Emma Winston and Dan Mayfield
Origin: London, UK

Genre: Twee indie-pop
Release: Departures, via Fika Recordings
Why DC thinks it's so good:
Twee is not for everyone. Twee is very easy to get wrong. Just because you can play a ukulele, doesn't mean you should. All of the above are true. However, when it's done just right… there's something kind of wonderful about twee indie-pop. Fika Recordings have a knack of separating the wheat from the chaff, so to speak, so I knew I could go into the Owl & Mouse album fully confident that it was going to be premium grade twee, rather than some overly earnest cover versions made by someone in a deliberately naff jumper. No, Owl & Mouse take the good bits of the genre and mould it to fit what they want to do. All across Departures there are twists and turns that prevent it from becoming either 11 versions of the same song or facsimiles of genre stalwarts like Allo Darlin' (though one of the band is actually the sibling of their bassist) and it's all the more enjoyable for it.